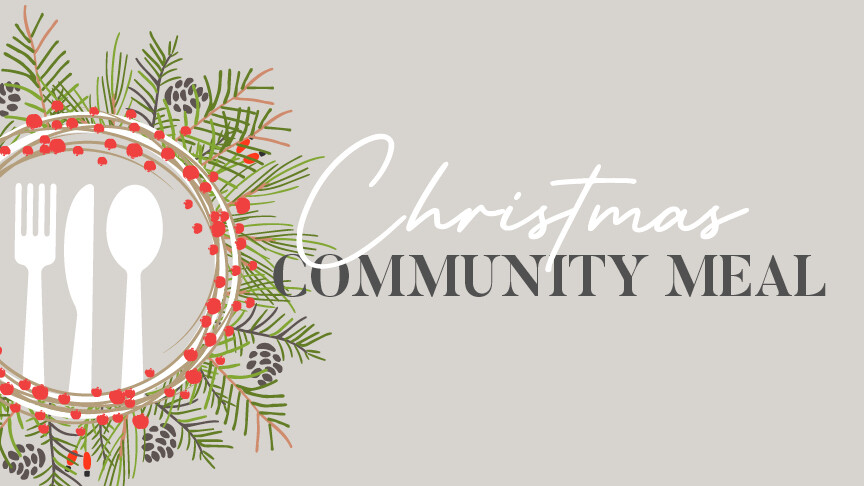 Sunday, December 25, 2022, 11:00 AM - 1:00 PM
Our annual Christmas meal is back! All are welcome. It will be hosted in the Felllowship Hall following our Christmas Day Service which begins at 9:15am. Please feel free to linger a few moments while the food is served up! It will be a traditional Christmas Day Meal! If you know of someone who could use a meal on Christmas please let us know so that we can arrange one to be delivered.

GET INVOLVED
Sign up at The Welcome Center, church office or with the link in the Stay Connected email if you can help with this event by serving food, baking desserts, helping cook, and helping with prep work and cleanup.