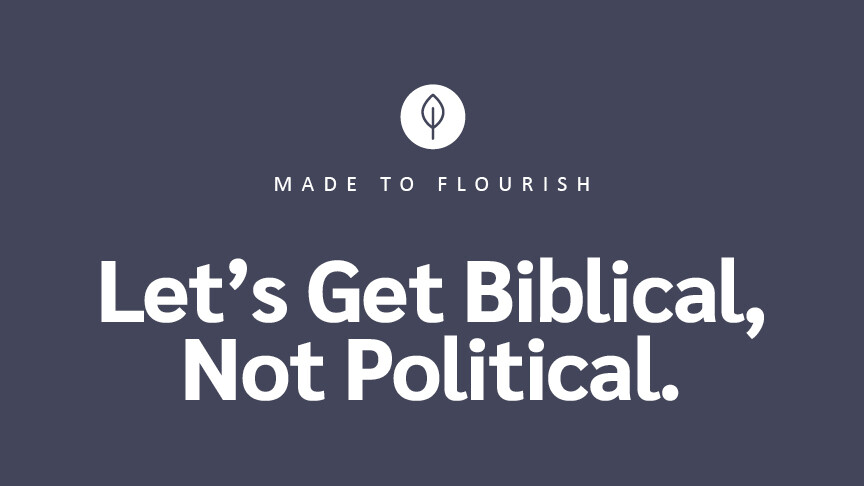 Sunday, October 09, 2022, 11:00 AM - 12:00 PM
Let's Get Biblical, Not Political.
Is God a Republican, Democrat or Independent? That is a favorite question of many Christians, but that is the WRONG question. We should NOT be focused on who we should vote for, but rather the more important question of HOW we should vote. We will leverage Sr. Pastor, Dr. Tony Evan's book, How Should Christians Vote, along with several other resources as we learn what it means to be a Kingdom Voter exploring scriptural principles to Get Biblical, not Political.
About the Made to Flourish series:
The Made to Flourish series is made up of interactive, one-hour topics that will take the Sunday messages and go deeper. Topics will include how to biblically and honorably navigate our current cultural moment, love our neighbors and set the table to encounter our triune God! No registration is needed.