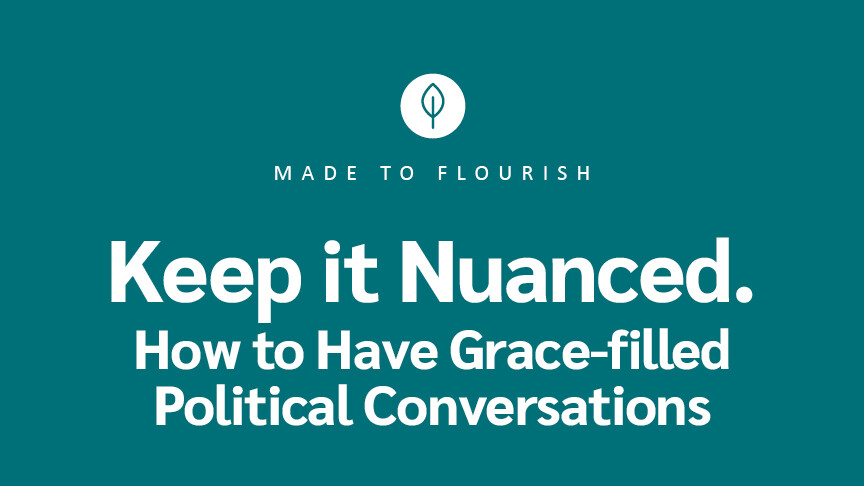 Sunday, October 02, 2022, 11:00 AM - 12:00 PM
Keep it Nuanced.
How to Have Grace-filled Political Conversations
Do you desire to have grace-filled, peace-filled conversations with others around politics? Sarah Stewart Holland and Beth Silvers- two gals on the opposite side of the policial spectrum- shared their journey at last year's January Series. We will watch their video, "Keeping it Nuanced: How to Have Grace-filled Political Conversations," and unpack what we hear. Sarah and Beth also host the popular podcast Pantsuit Politics and co-authored the book I Think You're Wrong (But I'm Listening): A Guide to Grace-Filled Political Conversation.
About the Made to Flourish series:
The Made to Flourish series is made up of interactive, one-hour topics that will take the Sunday messages and go deeper. Topics will include how to biblically and honorably navigate our current cultural moment, love our neighbors and set the table to encounter our triune God! No registration is needed.