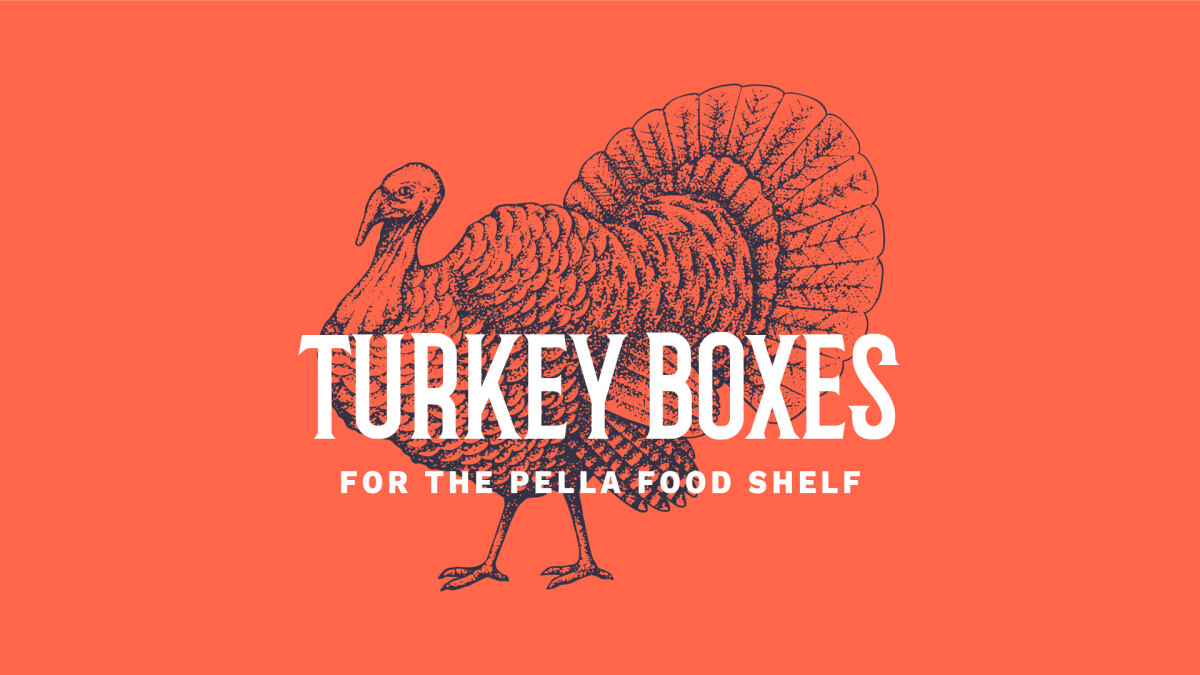 Sunday, October 08, 2023, 12:00 PM - Sunday, November 12, 2023, 1:00 PM
Third Church is partnering with the Pella Community Food Shelf to collect monetary donations to purchase turkeys for their Thanksgiving meal boxes. The needs at the Food Shelf have increased by 20% this year, which means there is a real need that we get to help meet!
This year their goal is to collect food items and distribute 360 turkey boxes in Pella and throughout southern Marion County. Our target goal is to collect enough $30 donations to supply 250 turkeys. Would you please help us reach our goal? Your generosity would be greatly appreciated! Let's give thanks, reach out and love our neighbors this Thanksgiving season!
You may drop off your donation at The Welcome Center on Sundays or church office during the week on or before November 12. Make checks payable to "Pella Community Food Shelf".
For more information, Klayton Korver at 628-4900 x401 or