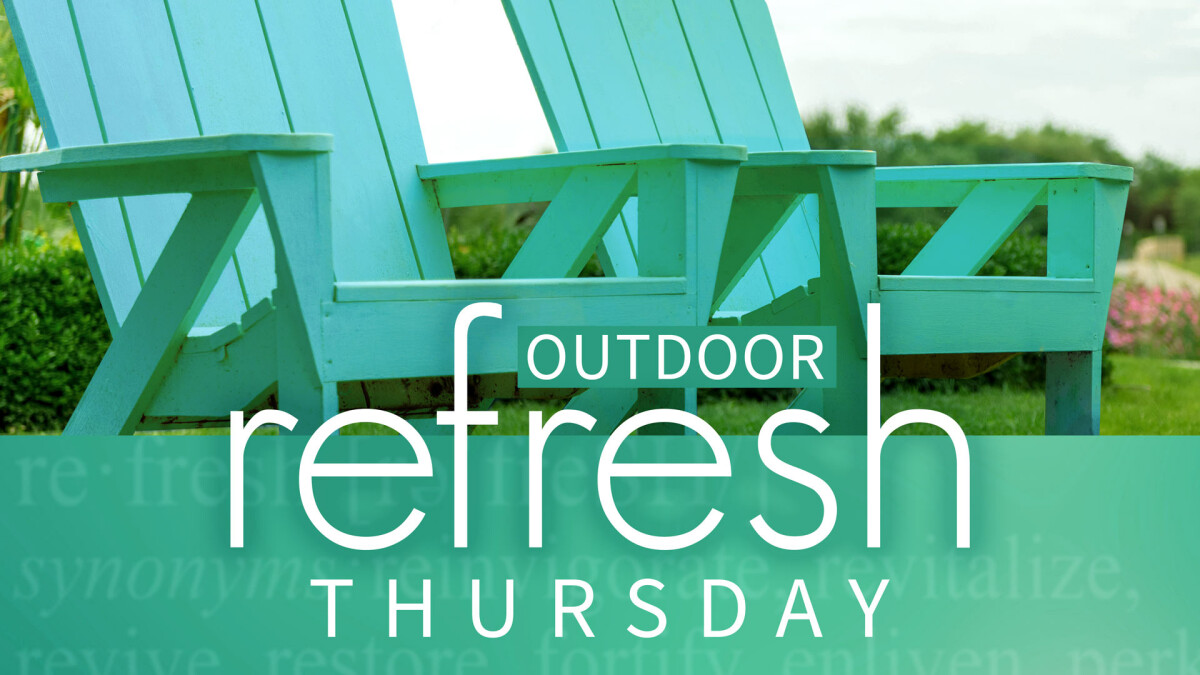 Every Thursday, 12:00 PM - 1:00 PM
As we enter the summer months, we invite you to join us for OUTDOOR REFRESH on Thursdays from 12:00-1:00 pm and Sunday mornings from 10:15-11:15 am. Come enjoy the beauty around the pond and make yourself comfortable on the outdoor furniture. You're welcome to find a cozy spot on the upper or lower decks or anywhere around the pond and firepit.
In the case of unfavorable weather, Thursday Refresh will take place in the Auditorium, and Sunday morning Refresh will be hosted on the Main Floor of the Lighthouse.
We look forward to joining you in this atmosphere of quiet music with prayer ministers available to pray over you and bless you. Notecards are available to share specific prayer requests if you'd like--come receive and be refreshed!