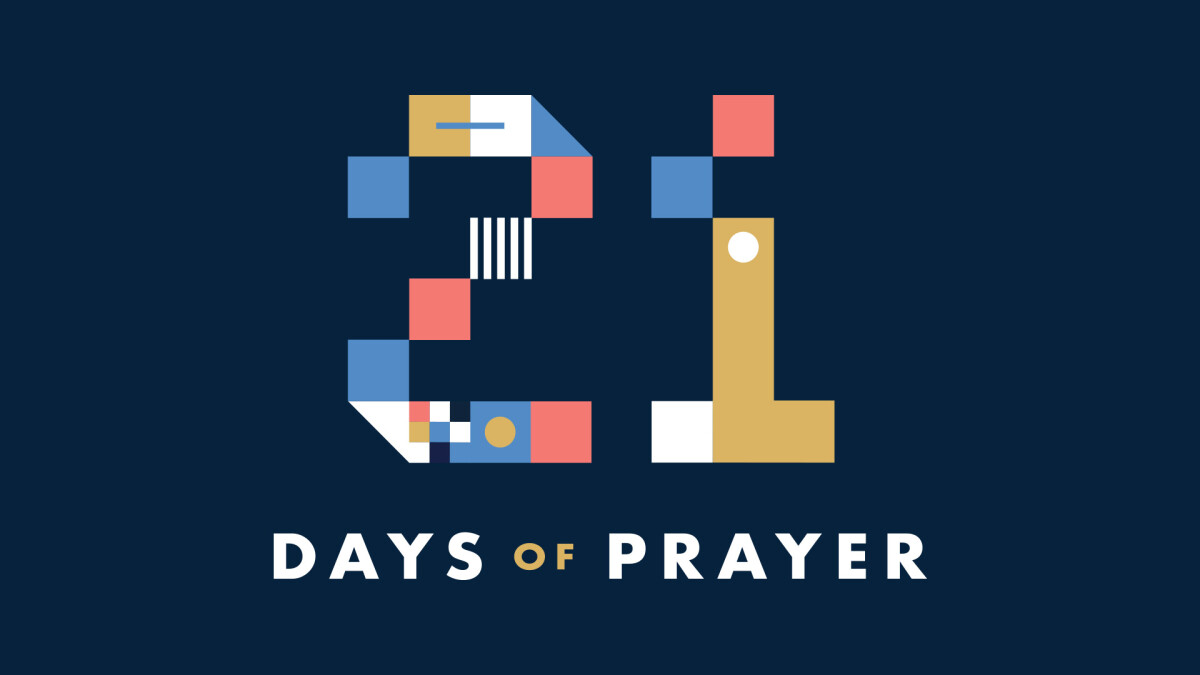 Every Monday, Tuesday, Wednesday, Thursday, Friday, from 01/04/2021 to 01/22/2021, 12:00 PM - 1:00 PM
You are invited to once again join us this January 3-23, as we PRAY FIRST to start off the New Year! One of our key values as a church community is INTIMACY – created for deep connection with God. In light of this key value we are setting the table for our church family to daily connect with the Lord through a variety of prayer practices and intercession as we launch into this New Year.
We will gather daily Mondays – Fridays at 12:00 pm. You are invited to join us live in the sanctuary or via livestream on Third's YouTube channel. Each time we gather there will be space to worship and pray, with our prayer times guided daily by a prayer leader. Our heart is that this will be a safe space for you to connect with the Lord in prayer no matter where you are at in your prayer journey!

Questions? Contact Steph Hietbrink, Prayer Team Leader