Serve in Student Ministry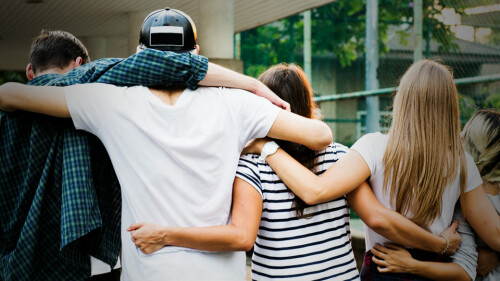 In the Church
Serve in Student Ministry
We are passionate about the next generation! Our desire is for them to know and experience Jesus, mature in their faith and develop a faith that sticks with them throughout their lifetime. Students are the hope of the church! As you serve and love students, you are given a front row seat to watch how God's plans unfold in each one. We would love to have you join one of our teams!
Middle School Ministry
The Middle School years are often a season of transition for students. It is so rewarding to get to know the wild uniqueness of each one. And as Cameron Cole says so well, "We long to see God heal, redeem, and free young people as they trust Jesus personally, and we long to see God birth something beautiful and redemptive in this broken world through their lives as they bear witness to their Savior." There is nothing more satisfying than watching the transformation of a student who comes to know the real and living God in Jesus. To see young people find Hope and then offer that Hope to the hopeless around them, that is why student ministry is amazing!
High School Ministry

High school is a unique time of preparing students to launch new life adventures. Amidst the busyness of this season, we want every student to know they are loved and a part of God's unfolding story. Because of this we want to journey with students as we learn to be more: C—Christ Centered: Defined and directed by Christ (John 17:2-4). O—Others focused: Making ourselves less so that we can serve others and see the needs of other people (Matthew 16:24-27). As we learn to R—Rely on His strength: Looking for ways to connect with God on a regular basis, through scripture reading, prayer, small groups and Ignite Prayer (2 Timothy 3:16-17). And we want E—Everyone to know they are welcomed in the Body of Christ: Safe and open community of believers (Romans 12:19-21).